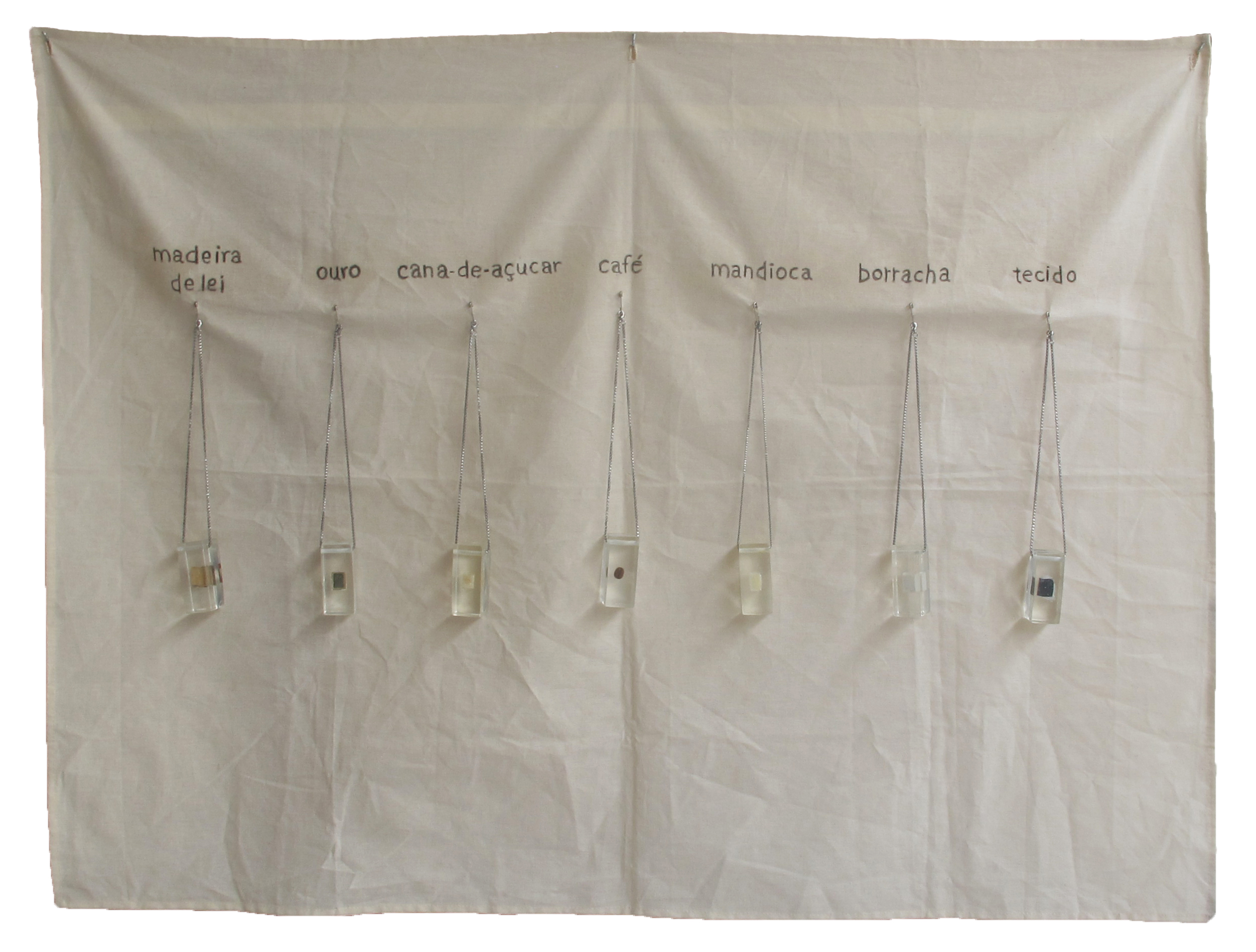 gargantilhas, 2016
7 resin cubes (containing hardwoods, gold, sugarcane, coffee, cassava, rubber and fabric), steel chains, pins, dermatographic pencil and charcoal on raw cotton
80 x 100 cm
photo Galeria Leme

Slave labor is not restricted to the colonial period alone. Maintained by the perpetuation of exclusion, the updating of this system of work continues present in contemporary society. Whether it is in the exploration of ores in African continent,whether it is in the fashion industry and its sewing studios in Asian countries, or even in the United States prison system and its exploitation of the workforce of inmates. In both situations a policy of fear and insecurity is established - be it financial in the case of farms in the African and Asian continents, or criminal in the case of the US prison system - to justify the continuity of such practices.

In "Gargantilhas" (Chokers), seven cycles of Brazilian slavery are presented. Transformed into jewelry, these cycles are displayed, commonly used by immigrants to market "fake" products. The result of a subversion of the products manufactured by large brands that use the contemporary slave system, these sales guarantee the survival in another country of these immigrants who are often expelled from their countries due to the instability created by these same brands.